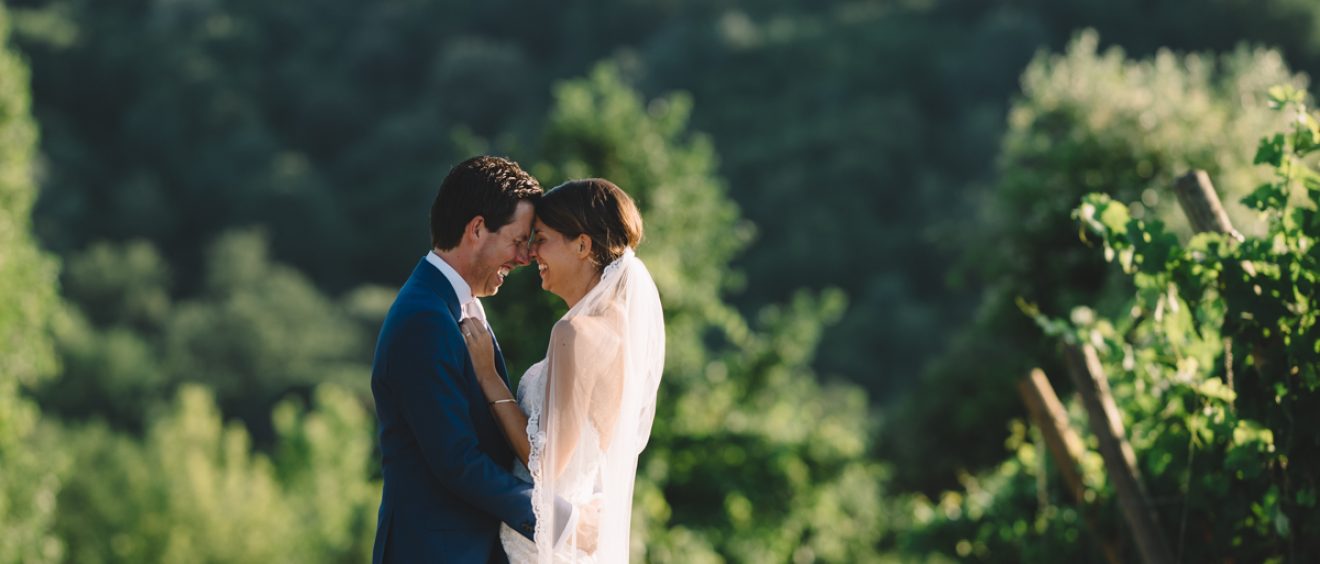 Judith and Erik: "It was really fantastic!"
Sweet fantastic team of Wedding in Tuscany,
Wow, what a dream! Or actually we can say more than a dream! It was really fantastic and could not be more beautiful ..
After a long period of waiting, it was finally so far in June. Our wedding in Gambassi Terme.
Everything was right during this fantastic weekend .. Where will we start?
Already well before the wedding date we visited Italy to see three locations where the location we chose really stood out for us. Just enough rooms for our guests and also lots of beautiful spaces outside for the delicious food, the ceremony and the party.
The preparation for the wedding was very relaxed, mainly by mail and occasionally also by telephone. This was especially if we had the idea that it all took a long time, but even though we did not hear anything from Roos, she was busy with everything in the background. In March we met Sonja and Milos, they work with a lot of love and passion on their profession and it was therefore no problem for us to release them in their ideas with a more than beautiful result! The bouquet, the flowers at the ceremony, the decoration of the table but also of the party .. It could not be more beautiful! Even with Milos we have experienced such nice moments, he knows exactly how he can make the most beautiful photo with the most beautiful light without having the feeling that we have to pose. The first photos look promising and we can not wait for the rest!
The catering was provided by a great caterer during our weekend and what we enjoyed them! The delicious pizzas, a good breakfast, nice lunch but especially a fantastic dinner. Add to that the cheerfulness and hospitality of the employees and you can not wish for anything better!
While the guests were relaxing at the pool on our wedding day and we were already preparing for the ceremony, 'behind the scenes' everything was arranged down to the last detail by Roos, Sonja and their team. And what was it beautiful! The ceremony, the decoration, the aperitif, the dinner, the cake and finally the party! Wow! We went on until late at night and we would do it all over again! The reactions of our dear family and friends were also overwhelming, everyone enjoyed it so much.
Dear Rose, dear Milos, dear Sonja and dear dear others who helped to make our wedding something so beautiful .. Mille mille mille grazie per tutti!
Erik and Judith