Tuscany Loves Weddings is....
Tuscany loves Weddings organizes Weddings in Tuscany from 2011. We aim at a relaxed, romantic destination wedding, that will be totally tailored made. We will style, organize, plan and follow the natural flow of your wedding day. Starting with the rehearsal dinner, the ceremony, followed by the cocktail hour, the wedding dinner and last but not least, that smashing party! In other words, a real Tuscan wedding to always remember.
All our weddings are planned and organized locally in beautiful and authentic wedding locations in Tuscany. We will guide you through the maze of organisation during the months prior to your wedding, taking care of all your needs and wishes. We will also be present during the wedding day itself for coordination. With the help of our solid network of Italian suppliers, you will always be surrounded by local knowledge, skill and service.
We offer authentically styled destination weddings. You will be in direct contact with our wedding designer and our wedding photographer. This way we can always guarantee that the look and the feel of the wedding, will match your taste and style.
Our Services
Our team consists of a wedding planner, a wedding designer / stylist and a wedding photographer. We have been working together for over more that six years, building up our experience together in the wonderful world of destination weddings.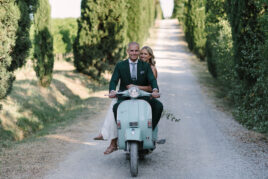 A local wedding planner will be at you service to make your wedding day the best day of your life. She will help you plan the perfect Tuscan wedding.
A local wedding designer will be at your service. Together you will style the wedding day and give it a personal touch.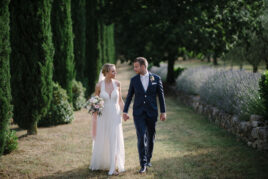 Our wedding photographer is at your desposal. He will document your wedding day as a story, that can be looked back on for years to come.