The Tuscany loves Weddings team
Organized locally, authentically styled and casual romantic
Tuscany loves Weddings is an idea of Roos van der Wielen, Sonja de Graaf & Milos Dokmanovic. The Tuscany loves Weddings team was born to bring the wedding planning, styling and photography even more closer together. The perfect team to make your wedding as personal as possibile, where every styling detail will be as important as a perfect organized wedding day. Our services are specifically aimed at those couples, who want to get a little more out of their Tuscan detination wedding.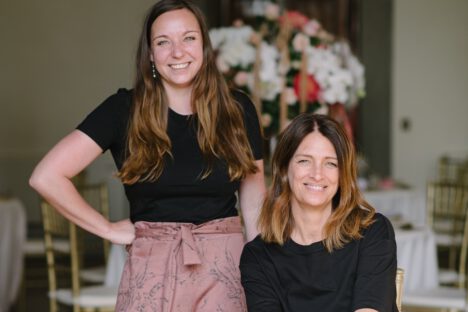 Florien - Junior wedding planner
Florien has worked in fashion for a while, before she discovered that her real passion was organizing weddings. She is part of our team from 2020. She is passioned, very positive and apart from being the perfect wedding planner, she has a smile for everyone!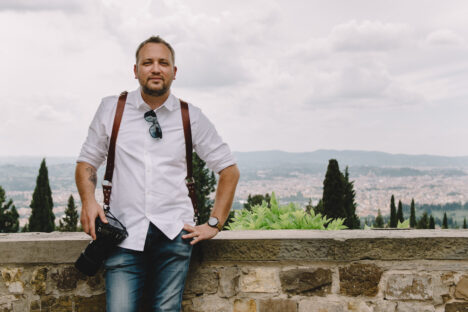 Milos - Wedding Photographer
I have been taking care of the wedding photography for most of the weddings organized by Tuscany loves Weddings. Due to years of experience together and a very good cooperation, every couple has great benefits and give my photos an extra dimension. I already have many publications on my resume. For example, my works have been published on the most important weddingblogs such as: Style me Pretty, Wedding Chicks and Burnet Boards. All pictures on the website of Tuscany loves Weddings are made by myself, unless otherwise stated.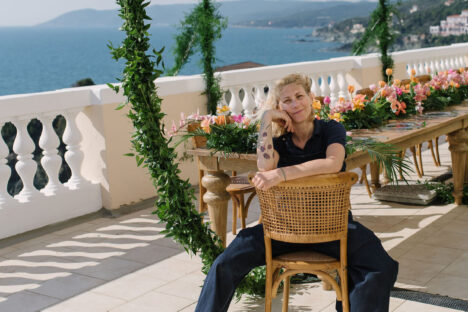 Sonja - Wedding design
After having worked for one of the most famous flower shops in Florence for a number of years, the dream of a flower shop was a logical consequence. In 2010 I opened the doors of Funkybird, the first Dutch flower shop in the center of Florence. Due to the enormous success of Tuscany Loves Weddings, I decide in 2012 to close my shop forever. Since then I devote myself entirely to wedding design. Meanwhile, I have more than 15 years of experience with flower arranging.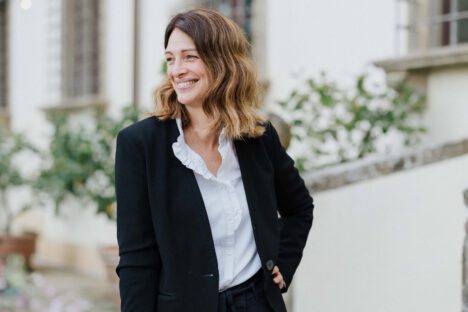 Roos - Wedding planner
Through my website about Florence, I have helped many couples with the bureaucracy regarding civil weddings in Italy. Gradually the idea to help future couples with the organization of their entire wedding began to grow. And that is how Tuscany loves Weddings was born . After meeting Sonja in her flowershop while writing a city guide for a Dutch publisher, the Tuscany loves Weddings team was soon complete. In the meanwhile i have organized over 120 weddings and my passion for this wonderful job is only growing. Meeting couples from all over the world and being part of their wedding day / weekend is just amazing and i feel really lucky and thankful i can be part of this.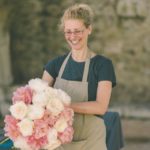 Every wedding that we provide is unique and tailor-made. I LOVE what I do and I throw all my passion into your wedding day!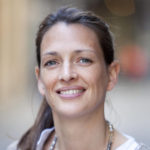 Roos van der Wielen
Wedding planner / Tuscany Loves Weddings
As a wedding planner I strive for a casual romantic wedding. A day organized to perfection that seems to come about spontaneously. Where not the clock, but the moment decides, when it is time for; the aperitif, the dinner, that nice anecdote or speech and last but not least, the fantastic party! In short, a Tuscan wedding to never forget.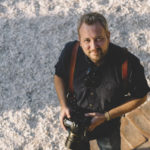 Milos Dokmanovic
Wedding photographer / Funkybirdphotography
Decoration details, the sunlight that filters through the clouds, the aperitif at the pool. A spontaneous laugh or embrace. These are the important elements for me during your wedding day. Details of the sunlight filtering through the clouds, the poolside cocktail, a spontaneous smile or embrace. All of these elements are important