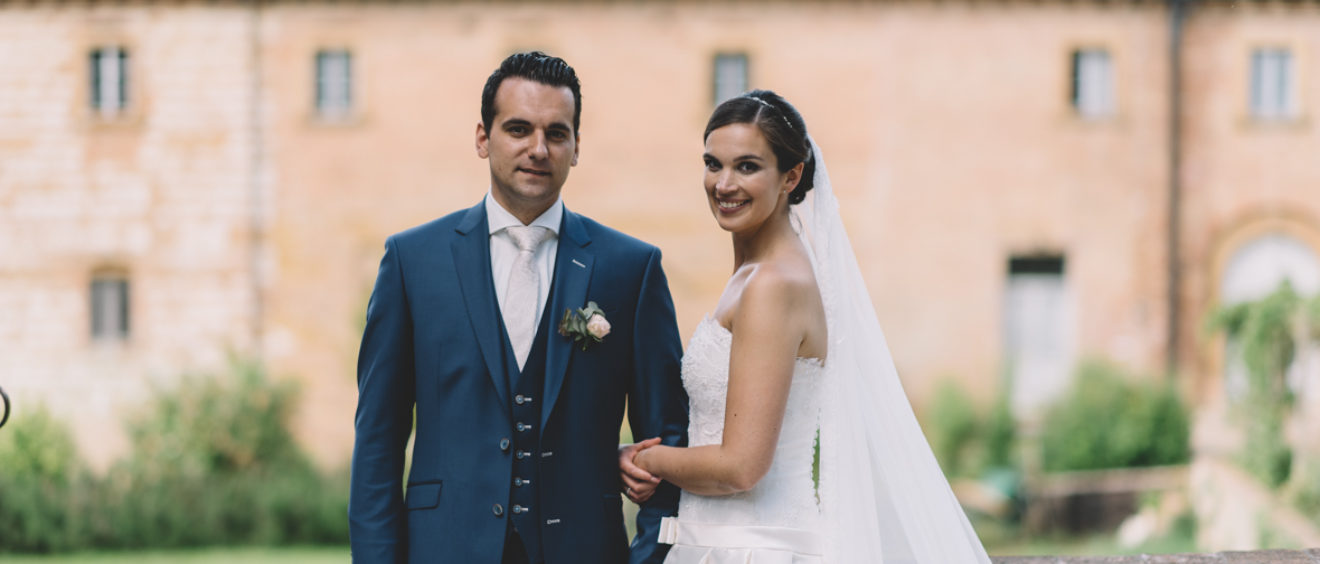 Janine & Sebastiaan: "A fairy tale, better than a movie"
Where do we start !!! What were we happy with the weather! The great atmosphere at the pool and the saxophonist who played super. The castle was the perfect location and well organized. Whether it was a dream? Much more than that. We are still living in a daze. It was more beautiful than our most beautiful dream. Guests describe it as a fairy tale, better than a movie, an experience for life. Think of it as a great compliment, because Trouwen in Toscane has realized this. And Funkybird …. the flowers and deco were phenomenal. You have listened so well. The picture was really complete. That picture of those great dinner tables is forever on our retina. The first photos of Milos are enchanting by the way. We can not wait for the rest !!!
Lara (Make-up & hair artist) was sooooo sweet. I did not have to explain much and she understood exactly what I meant. She completely finished my princess look.
Also a big compliment for the catering. The food was delicious and they were super nice with the guests and us! She really made a party of it. The breakfast on day 1 was a bit too frugal, but well they solved it perfectly. We found a top team. And Giulio in special. A very sweet man!
Dj and open bar were also a hit. We have made a good party. Good music, great cocktails. The guests all radiated, each and every one.
And then the ceremony … we said to each other in the church that the singer was so good. That gave the right load. The Mass was emotional, personal and that little church filled with our guests we will never forget.
We can continue. Our Tuscan dream is a fact. The reactions of our guests but also the home front are overwhelming.
A big grazie mille !!! And a very big kiss!
J & S