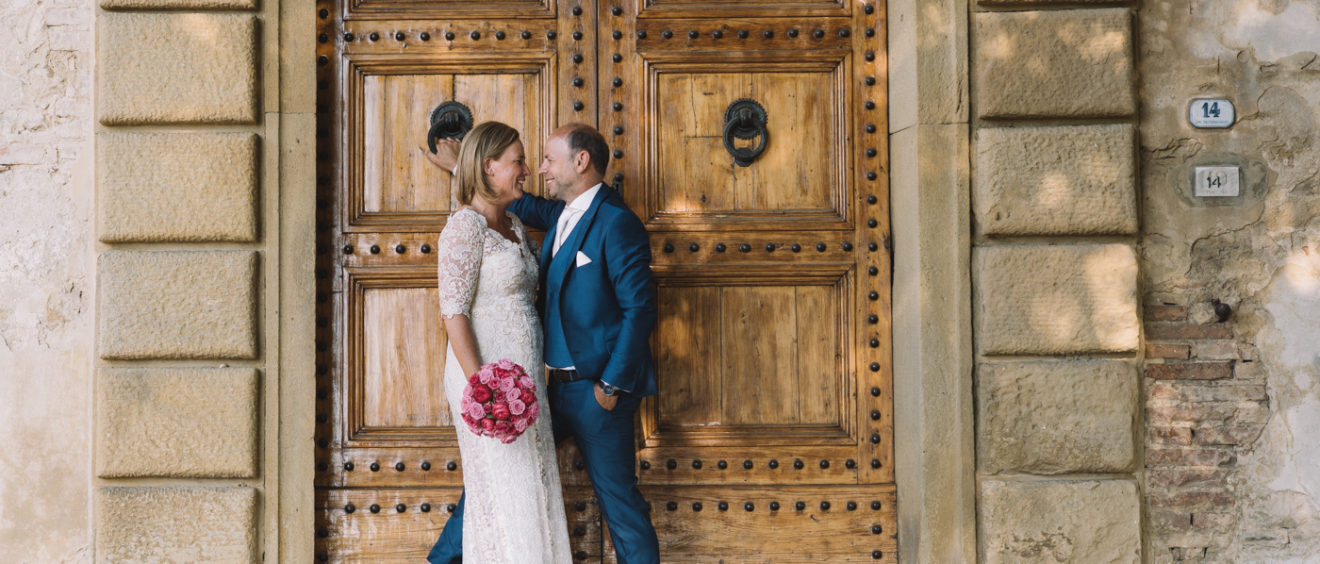 Claudia and Robert: "Fairytales exist!"
Getting married in Tuscany has exceeded all our expectations! They organized a wedding for us where everything was right, in a very relaxed atmosphere. And during the preparation of a wedding abroad there are many things that turn out to be different than we are used to in the Netherlands. But we were able to leave everything to Rose and Sonja with peace of mind, and we do not regret that for a second. It's unimaginable how quickly they feel what suits us, how fast they join when something changes in planning and they know the way to the right addresses in Tuscany that you need to make your wedding a great day.
Roos is a whopper in organizing, arranging and feeling what we wanted and Sonja is a true artist who makes the most beautiful flower creations. Whether it is the bridal bouquet, the decoration of the ceremony or the decorating of the tables at the wedding dinner, everything looked beautiful. Incredibly beautiful!
Like our guests, after our Tuscan wedding we know for sure: fairy tales exist!